This manual covers the RI setup for Exhaust, Inlet, and/or Drum temperature measurements for Diedrich roast machines with ZII/Z2.5 automation software to Cropster's Roasting Intelligence.
Depending on your roast machine's model, year and the Diedrich sensor package included with the machine, you may, or may not be able to track Exhaust, Inlet, and Drum temperatures.
Requirements
USB port (on machine)
USB cable
Establishing a connection to the machine
Note: If you have a Diedrich CR-series roast machine, and you already track Inlet, and Exhaust via Diedrich PLC...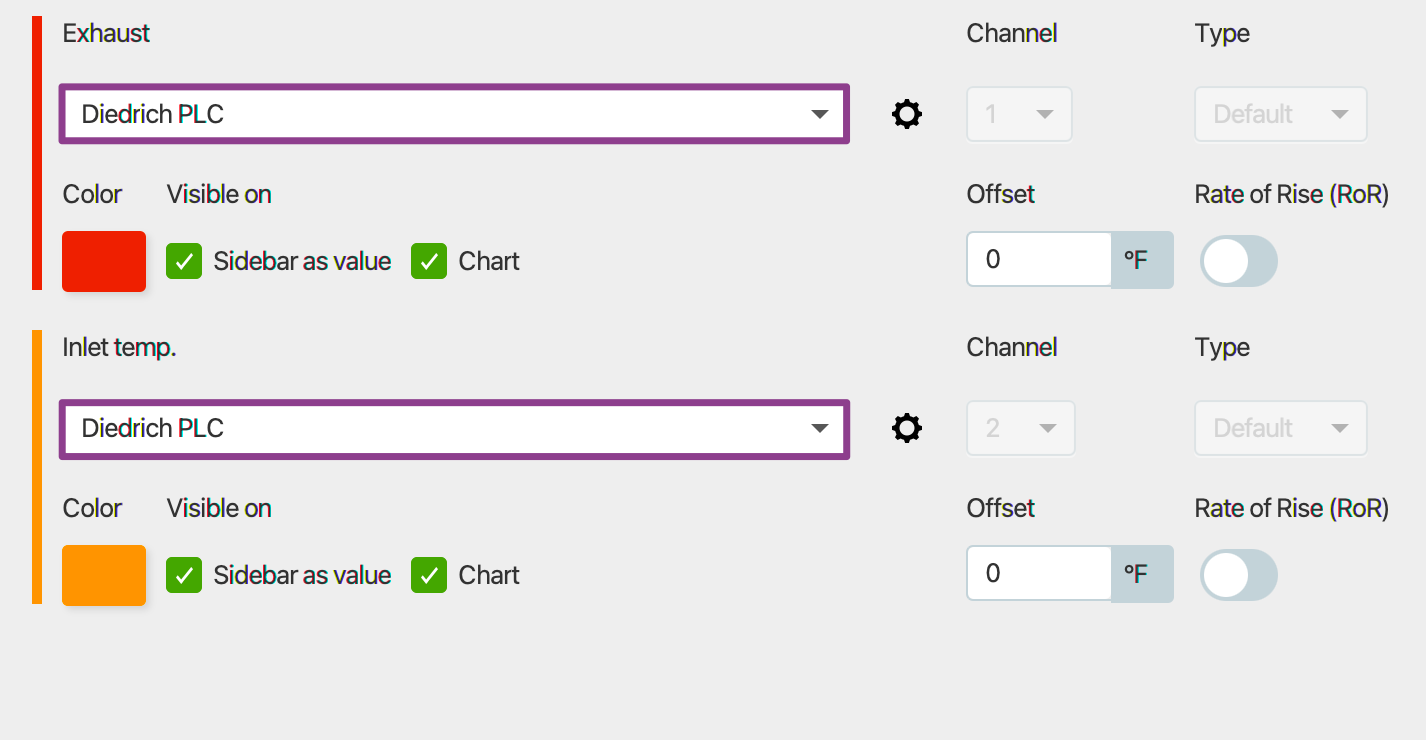 Follow the instructions below to set up Drum temperature only.
Download the Phidget driver.
From RI, go to Account > Preferences > Machine tab.
Select Temperature sensor (Ungrounded K/J/E/T-type thermocouples) from the drop-down for Exhaust, Inlet, and Drum temperatures.
Assign the Channel.


Inlet: Channel 1
Drum: Channel 2
Exhaust: Channel 3

Select K from the Type drop-down menu.
Click Save to confirm the changes. The RI requires a restart to apply the settings.
If the setup was successful you will be able to see temperature values on the right-hand side of the RI screen, after the restart.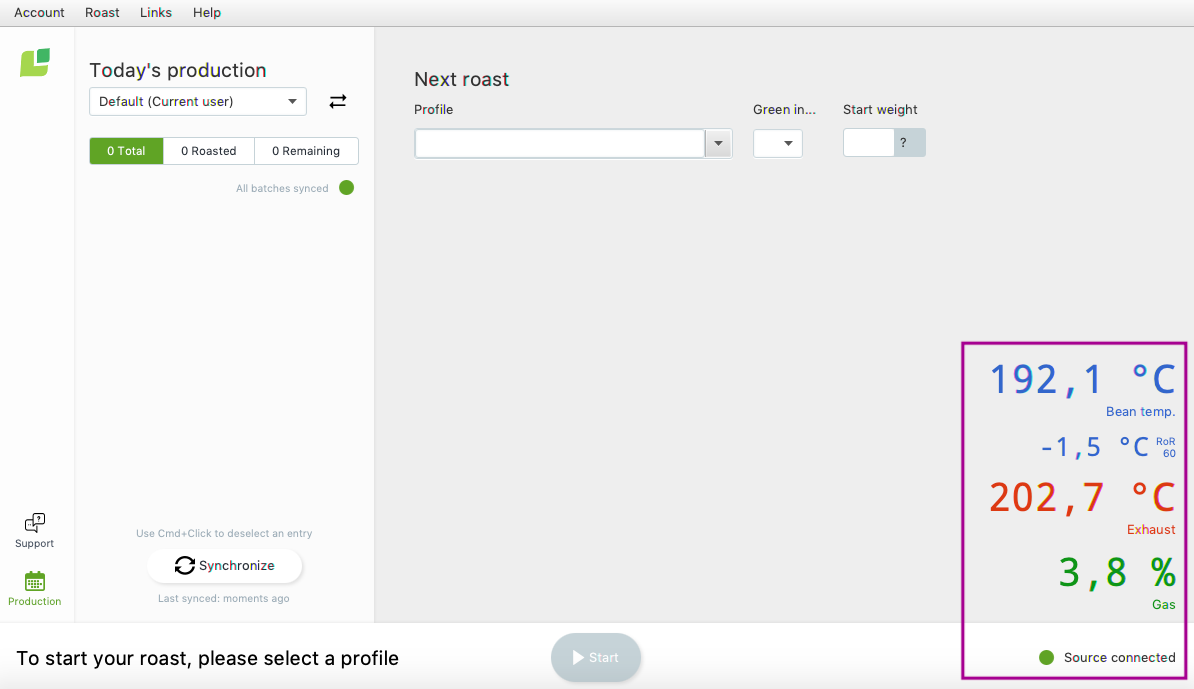 Troubleshooting
If you have followed the setup instructions for a measurement, but you still cannot see the temperature values for it on RI, your Diedrich roast machine may not have a temperature sensor to track the measurement in question. However, please check the following:
Does your Diedrich roast machine have Diedrich's sensor package (indicated by a USB port)?


Is the Diedrich connected to the computer via USB?

Is the Phidgets driver installed?
Mac only: has the Phidgets driver been enabled in the Mac's Security & Privacy settings?
---

For further assistance, please create a support ticket by clicking the Support button in the left lower corner of the app. A Cropster support rep will get in touch with you.
---
Check out our Getting started video and enjoy tracking your first roasts!
More manuals and videos can be found on help.cropster.com