In this article you will learn about roasted components, and how to manage them.

Roasted components
There are many roasters who produce a common component that is used across multiple end products. A roaster may use different profiles depending on the amount of available roast machines, and batch sizes to get to the same roasted component.
A roasted component is a building block of a final product (e.g. House Blend). The same roasted component can be produced with different roasting profiles.
Adding a roasted component
From our online platform C-sar, go to Roasts > Roasted components.
Click the +Add new roasted component button.
Enter a Name, and the Associated profile(s) to be linked to the roasted component.
(optional) Enter any Notes about the roasted component.
Click the Save button.
Note: An existing roasted component can also be assigned to a profile during profile creation.
Roasted components on the Production report
Once you have created roasted components, you may track your production by roasting component via the Production report. By tracking your roasted components you can:
Save time by looking at the production report By roasted components.

Better plan for future green coffee purchase when you need to replace one roasted component in your product.
To access the production report's data regarding roasting components, please try the following: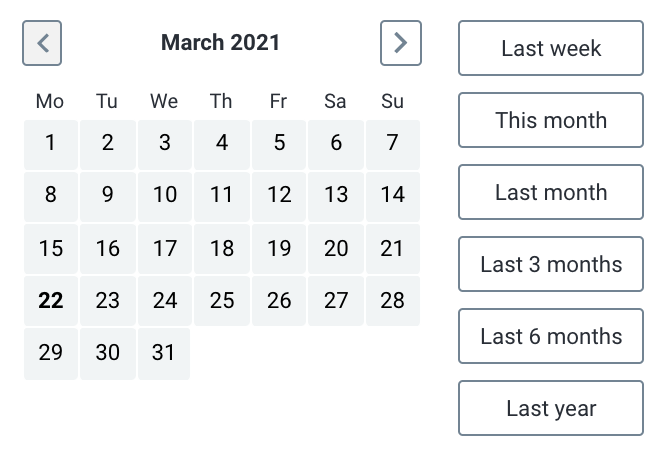 From our online platform C-sar, go to Reports > Production report > By roasting components tab.
Enter the date range you'd like to take a look at.
Note: Click on the start date or end date fields to prompt a calendar to choose amongst pre-defined date ranges or enter a custom date.


Enter the unit of time you would like to see the average for (per week, etc.).

Click Apply filters to generate the report.
Congratulations! You are ready to manage roasted components!
Thanks for being a Cropster customer! If you have feedback, questions, or concerns, please feel free to send it to your representative or directly to support.cropster.com.
We design and make alterations to our software based on user feedback so we look forward to seeing what you have to say!