How to download data from Cropster
Everything you put into Cropster is exportable. Some pages have been optimized for printing out images, including the profiles page.

The arrow-down symbol refers to content that can be downloaded. When clicking it, you can choose the format you'd like to export your data to.
Exporting data in bulk
From the overview pages, such as the Roasts, Green Inventory or Samples overview page, all data can be exported in bulk.
Go to the respective overview page via the main menu.
Filter for the lots you would like to download, e.g. all roasts within a specific time frame.
Mark the lots you would like to export by checking the box.
A menu bar will appear at the top of the table. Click the arrow-down button and choose from one of the download options.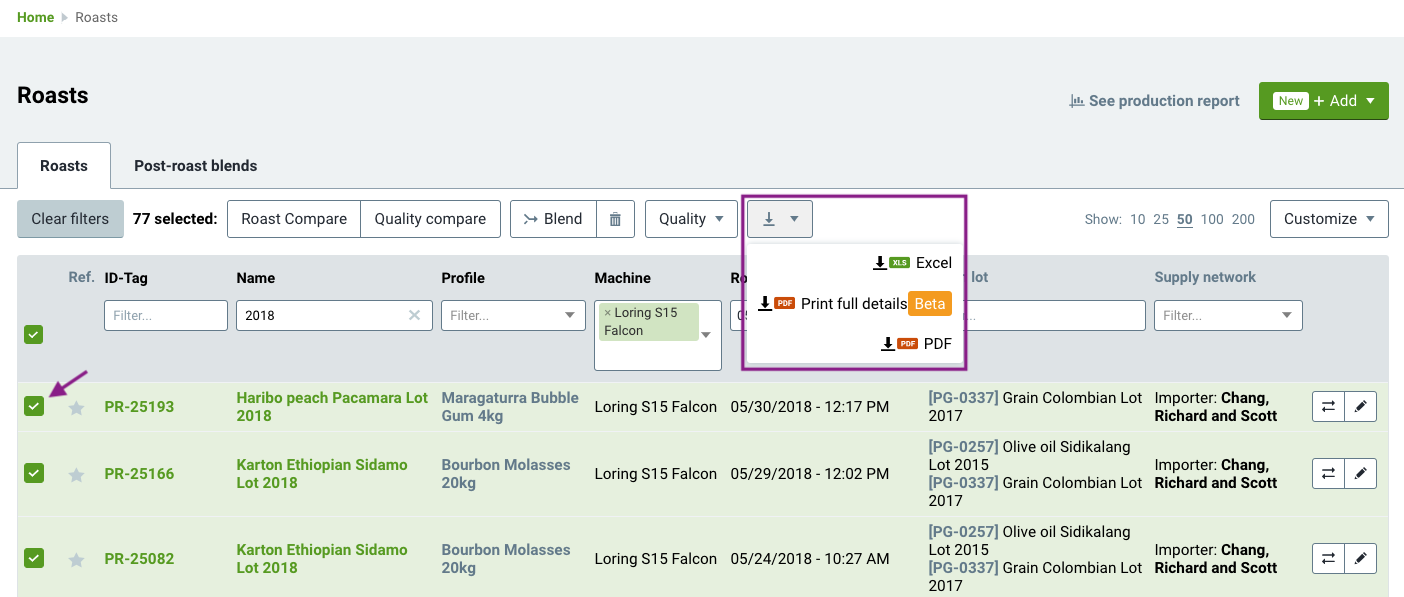 Downloading data from the detail page
If you would rather export or print a specific roast or quality information, this can be done via the lot's detail page.
Click on the respective ID-tag to get to the lot's detail page. In the top right corner you will find the Export button.
Click the Export

button and choose from the options.

Note: The download options may differ, depending on which page you are on.