The following article describes how to update your account personal preferences.
From the My profile page, you can adjust account personal General information, the dashboard you log into once you initially log in and you can change your password.
To get to your account overview follow the steps described below:
Log in to the online platform C-sar.
Click on Gear > Account in the upper right corner of your window.
Select My profile tab
General Information
In General Information section you will be able to change the name, your personal preference, timezone, date format and paper format.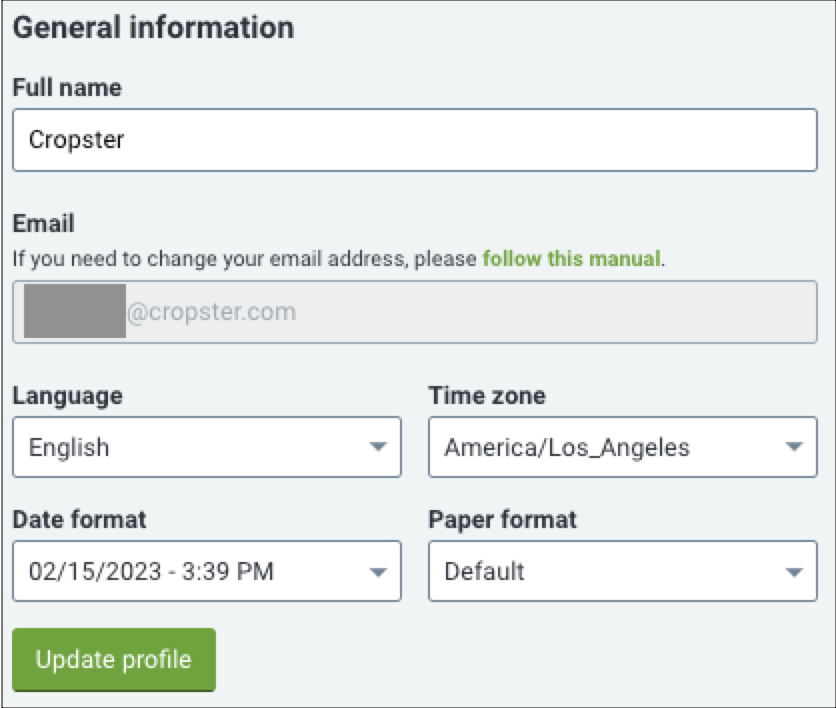 You will be able to change the following personal settings for your account
Your full name
Your personal language preference.
Your own Time zone
Your paper format
Default dashboard
You may select which dashboard you would like to see after you log in.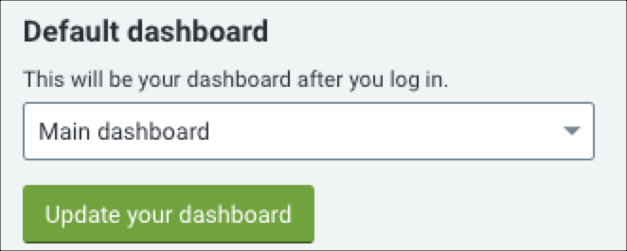 You may select to view one of the following dashboards once you login.
Main Dashboard
Cafe Dashboard
Daily roast notification
You may enable the daily roast email notifications.
Click here for more information on how to enable daily roast notifications.
Change password
You may also change your password on the My profile page.