Where can I see the Sensorial history?
On the sample & lot detail page, you can see a section that is called Sensorial history. This history will show all quality data from lots within the same Group.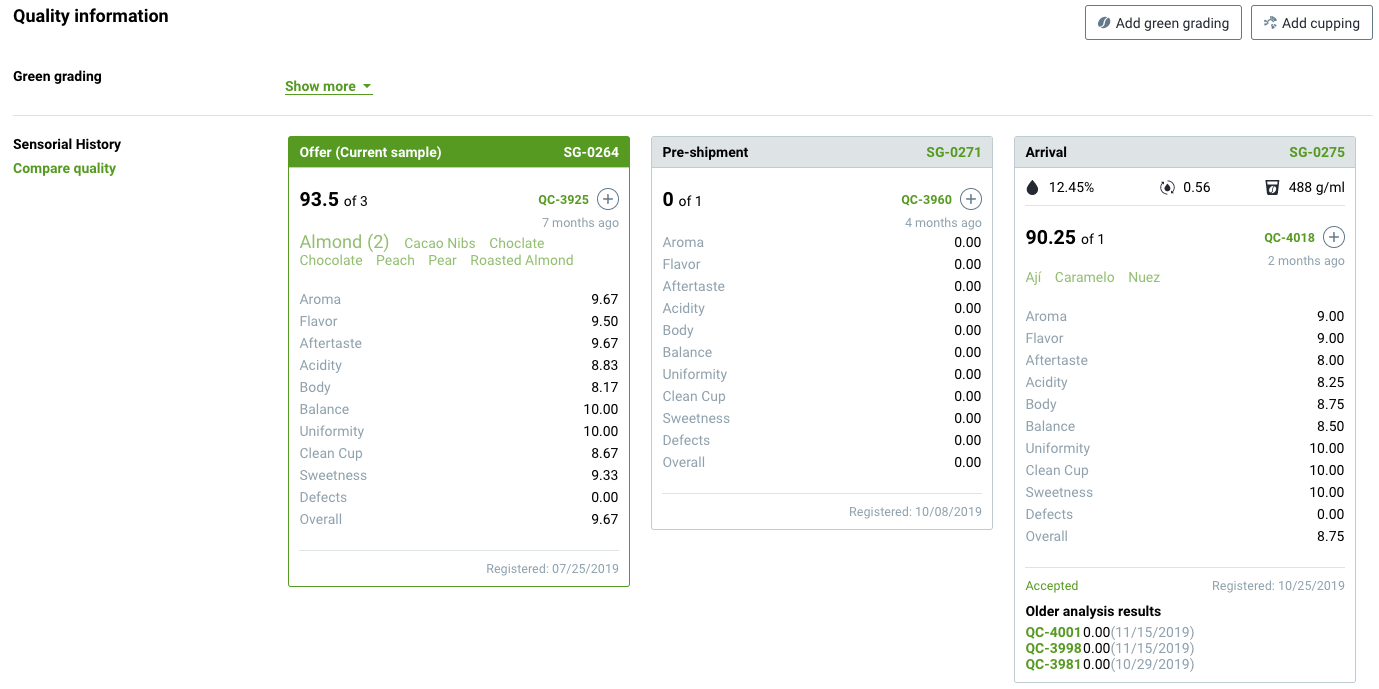 How to group samples?
There are two ways to group samples:
Here's an example:
Let's say you get an Offer sample. First, you add this sample with all necessary information (e.g. ICO #, Expected weight, ...) to Cropster.
Click here for more information on how to manage samples.
After a while, if you accept the sample from the supplier, you will get a Pre-shipment sample (with nearly the same information as the Offer sample).
Via the Sensorial history section
To add that pre-shipment sample to Cropster, enter the Sensorial history section of the related Offer sample.
Click + Add Sample to create a new sample that is automatically linked to the Offer Sample.
After the Pre-shipment sample, you will receive the Arrival from the buyer. Like the Offer sample and the Pre-shipment sample, the Arrival belongs in the same sample group and can be added the same way.
It will also be 1 lot, and that will be the lot that you move into the inventory.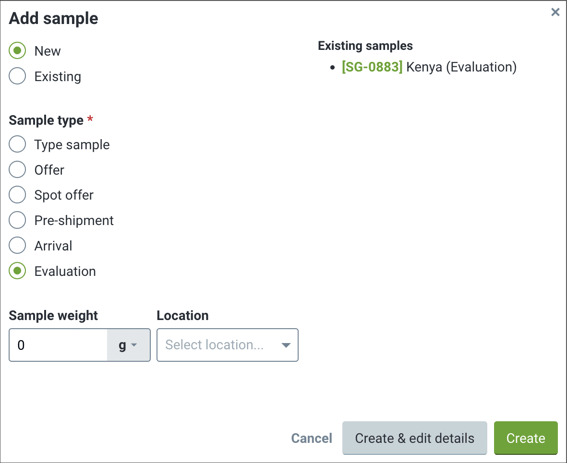 Once you've moved one sample of the group to the green inventory, the green inventory will show your complete sample history.
Via the Samples overview page
You can also group samples afterward. Just filter for the samples, select them on the overview table and click on Manage > Group samples.