The article shows you how to import sample information by scanning the QR-code on SLIC sample labels.
Note (for traders): More information on how to create sample labels and share your sample information can be found here.
What is SLIC?
SLIC stands for Secure LInked Coffee. Using the SLIC QR-code, one can easily share or/and collect information on samples.
Coffee traders can tag their samples with a SLIC QR-code that holds all the relevant data for the samples.
The sample information can then be downloaded to a spreadsheet or even imported directly to a Cropster account by scanning the QR code with a smartphone or tablet.
Note: Click here and check out our blog post for more information on SLIC.
Importing samples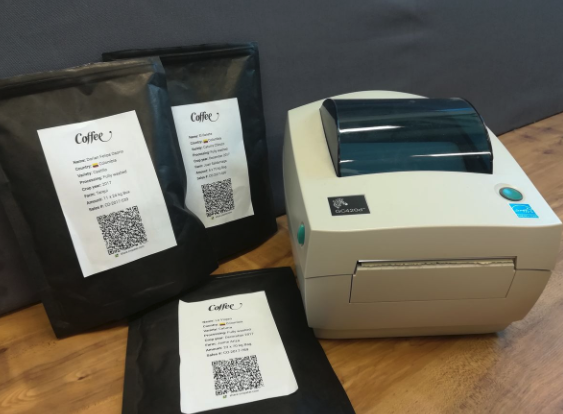 Scanning the labels
SLIC has a built-in QR-code scanner. Open slic.cropster.com and allow SLIC to use your device's camera. Lay your samples out facing upward, being sure to leave enough space between labels that their codes can be scanned without interference.
If you already have a QR-code scanner app on your phone, simply scan the QR-code and you will automatically be brought to SLIC.
Give SLIC access to your camera, to scan labels directly within the application.
Hover your device over the QR-code to import the information to SLIC.
Once you are done scanning, close the scanner app and you will see an overview of all the samples you have scanned.
Importing samples to Cropster
You can import your samples one by one, or in bulk.
To import your samples in bulk:
Review the scanned coffees within SLIC before importing them.

You can add a private note to each coffee by clicking Add note.
Click View details to see a detailed overview.
If you have scanned a label by accident, simply click on the trashcan icon to remove it from the overview.

Check the box next to the samples you'd like to import or mark them all simply by checking the box at the very top.
Click Import.
You will be asked if you want to import the information to your Cropster account or download it to a spreadsheet.
If you are already logged in to your Cropster account, SLIC leads you directly there. Otherwise, you will be asked to log in.

After you've successfully logged in to Cropster, you will be led directly to the Samples bulk importer, where you can manually add more information before submitting by clicking the Import lots button.
Hint: For further information on how to manage your samples, click here.