In this article you will learn about the Cafe dashboard and what you can do through it.
Cafe dashboard
The Cafe dashboard is where you will start your day as a barista. To get to the Cafe dashboard, simply go to Menu > Cafe from the top of the page.
Learn how to add a Bookmark icon for your Cafe dashboard to make it easier to access your Cafe dashboard
From the dashboard you can:

Selecting a location
From the Cafe dashboard you will select the specific location you are working at during your shift. This will present you with recipes and tasks that are relevant for the the specific location you are working at.
Simply select your location from the drop-down menu.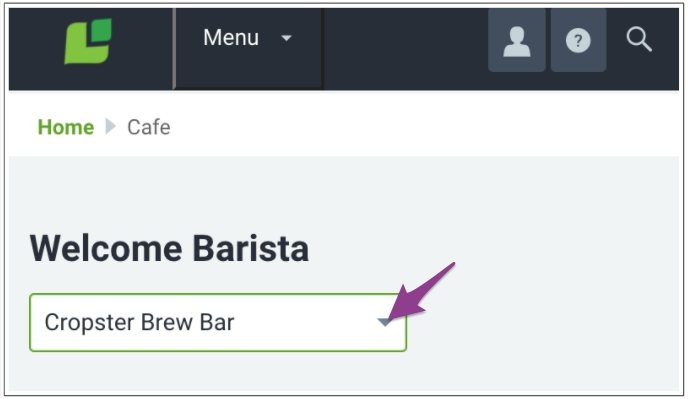 This will allow you to focus on the tasks, and brew recipe parameters set for the specific location you are working at.
Connected equipment
The Connected equipment available from your Cafe dashboard, shows you connected espresso machines and their status (green = online / red = offline).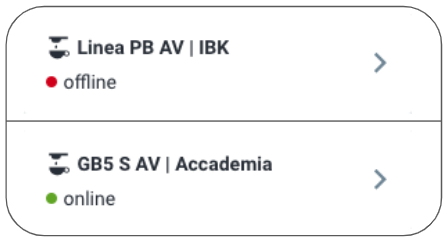 Tap on the espresso machine you want to review to access its detail page.

Your espresso machine's detail page is the key page to review brews, and recipe assignment for this connected machine.
Reviewing recipe cards
From the Cafe dashboard's Recipes section, you will see recipe cards, which are categorized by Brewing method (e.g. Espresso, Manual, Batch brews etc). Use the recipes filter and select a brewing method to see the recipe cards you want to focus on (e.g. "Espresso" recipes only).


Under each category, you will find the recipe cards that have been set as active in your selected location by your Cafe manager, along with the brew parameters for the recipe; this is the most recent reference for this recipe that should be applied to brew this coffee on this equipment station and with this brewing method.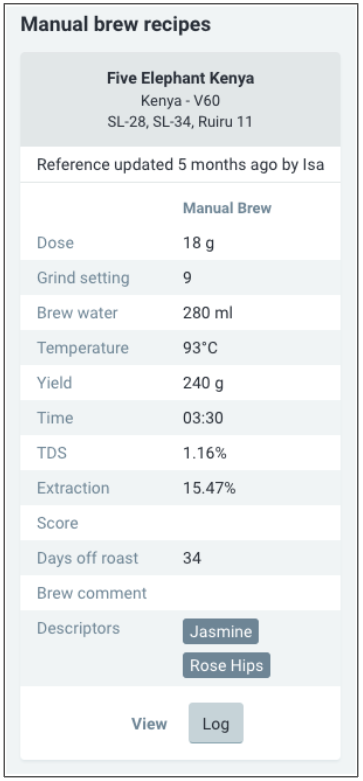 Marking daily tasks as complete
Go to Today's tasks at the bottom of Cafe dashboard to review tasks assigned to your location for today, or go to the "Next 7 days" section to review the ongoing week's tasks.
Set a checkmark to show to your manager that you have completed your duties.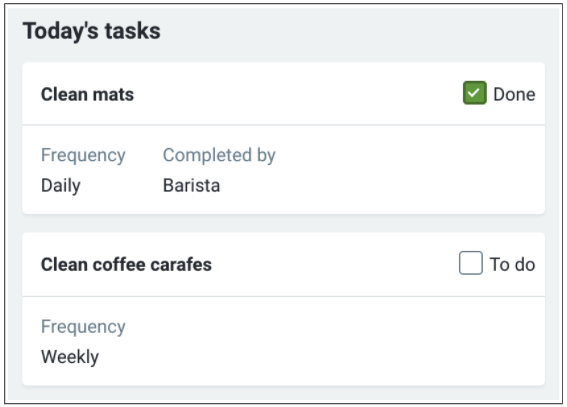 Thank you for being a Cropster customer!
If you have feedback, questions, or concerns, please feel free to reach out by submitting a support ticket directly from support.cropster.com.
More manuals and videos can be found on help.cropster.com