Espresso machine detail page
Your espresso machine's detail page is the key page to work with as a barista operating this connected espresso machine.
Go to the Cafe Dashboard and select the espresso machine's Location.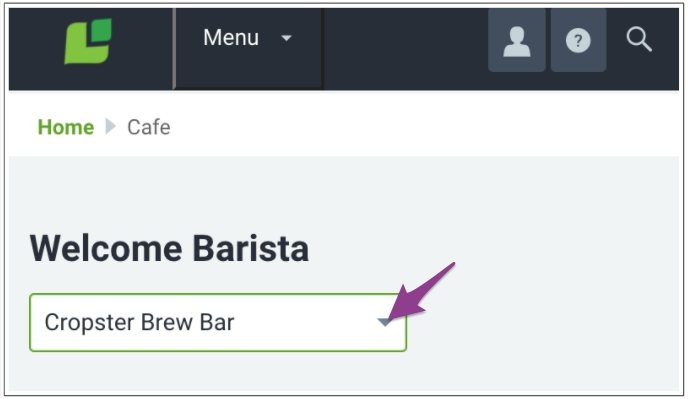 Under the Connected equipment section, select the espresso machine.

Equipment details
Once you access the detail page, you can see more details about the espresso machine, such as the location, station, brand, and more.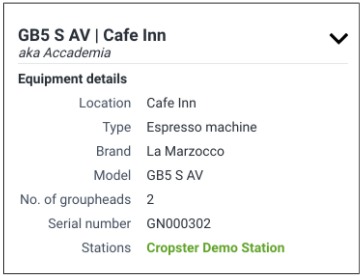 Cafe navigation bar (on mobile)
The Cafe navigation bar is only available from mobile devices. When accessing the espresso machine's detail page, the Cafe navigation bar will display from the bottom of the page.
Through the navigation bar you can:
Note: The Recipes and Brews buttons available from the Cafe navigation bar (on mobile) are equal to accessing the Brews and Recipes tabs from iPad/computer.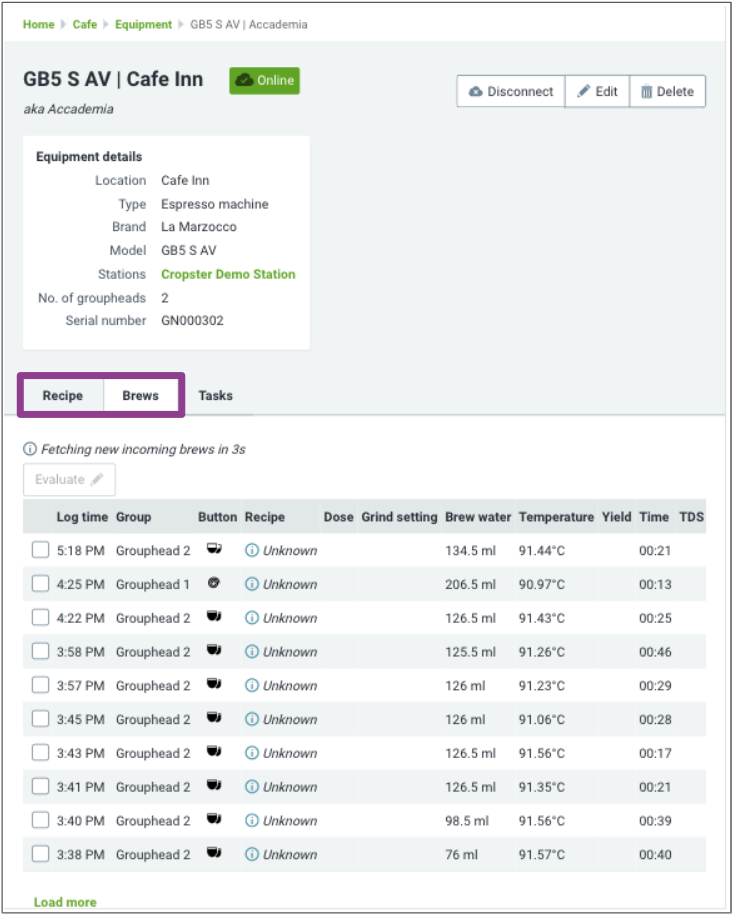 Thank you for being a Cropster customer!
If you have feedback, questions, or concerns, please feel free to reach out by submitting a support ticket directly from support.cropster.com.
More manuals and videos can be found on help.cropster.com