You can customize your processes using stages, which allow you to closely track each batch.
Stages are the steps taken while processing a batch of coffee.
Adding a Stage to your Process
Stages are created as part of a Process. You can either
At the bottom of the Process details page, you can press the "+Add stage" button.

Within the process, press the +Add stage button.
Select a Stage type. If none correctly describes your stage, select Other.
Enter a target duration for how long the stage should take in terms of minutes, hours or days.
If you wish to have a different name appear for the stage, enter a Stage name (Optional).
Click on Update process to submit.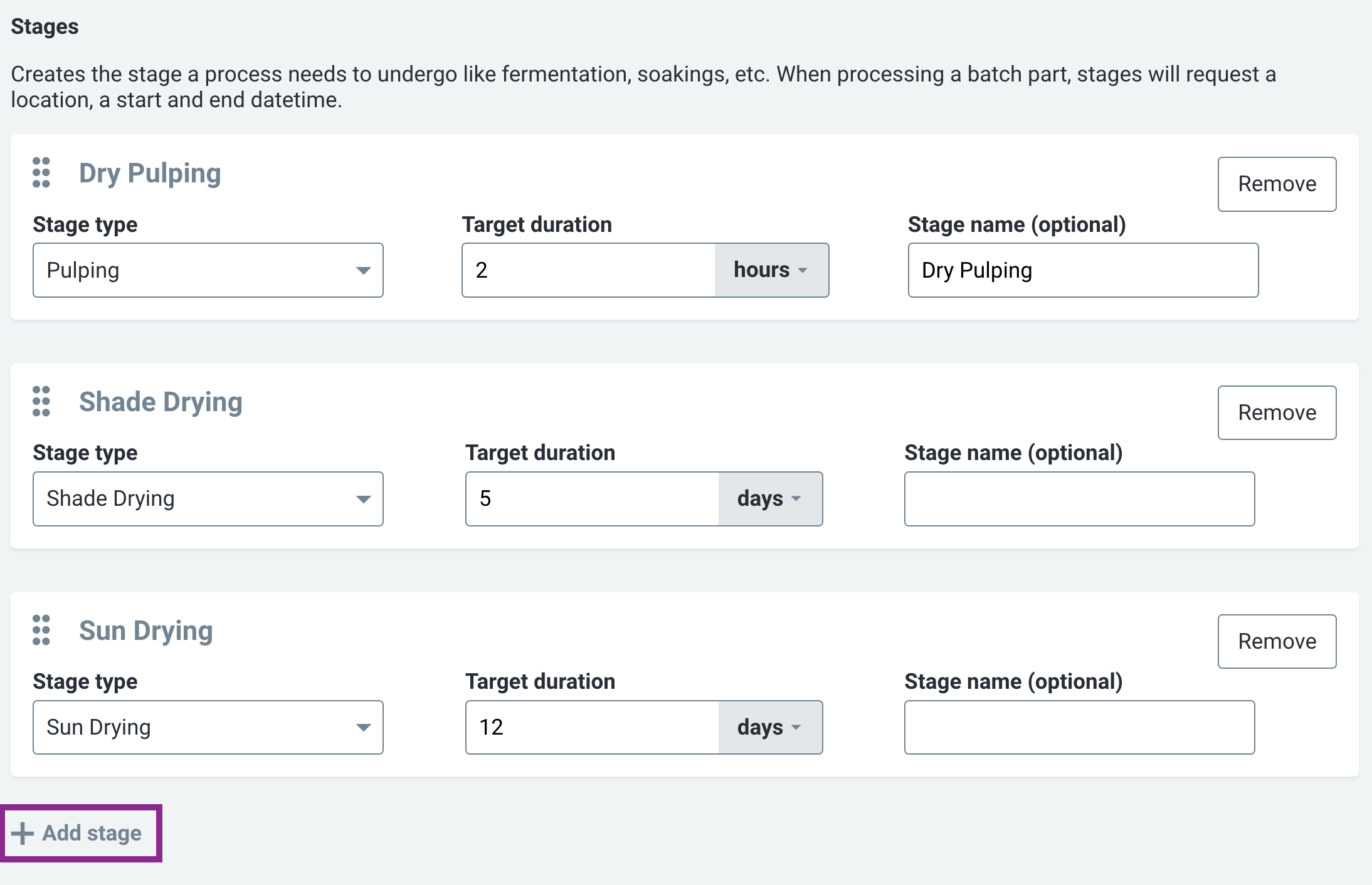 Limitations:
Stages need to be defined on the process before they appear on a batch.
Adding a stage to a process does not add that stage to pre-existing batches.
Removing a stage from a process does not remove that stage from pre-existing batches.
If you change which process a batch is using, the stages on that batch will not change.
Viewing stages
After you have added a batch, you can navigate to the Stages page for that batch in 2 ways:
In the Batches overview page by pressing this icon on the right side of the table next to the target batch.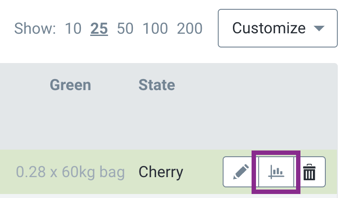 On the Batch detail page pressing the Stages button on the right side of the screen.

Editing Stages
Press the edit button next to the target stage

Each stage has the following fields available:

Location
Start date and time
End date and time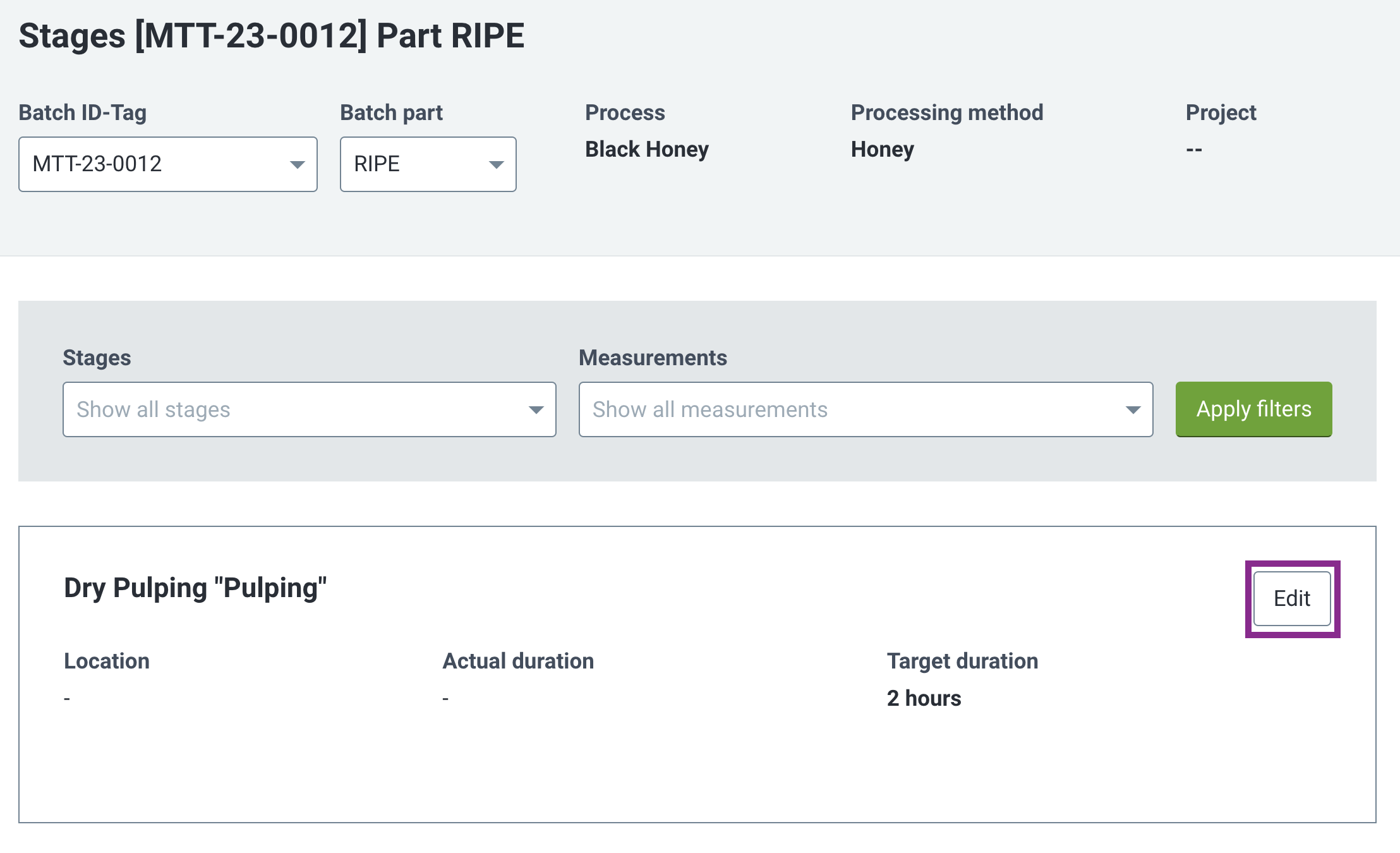 Adding measurements
While editing a stage, you can also add measurements by pressing the '+Add measurement' button.
Select the Measurement type from these options:

pH
Brix
Moisture content
Humidity
Temperature
Weight



Enter a Value.
Enter the Date of the reading.
If you wish to capture another reading of the same type, select '+Add another reading' (Optional).
Press Update to save.