How to synchronize the RI
The Cropster Roasting Intelligence (RI) syncs automatically when shutting down and logging in.
In case, you can also manually sync by clicking on the Synchronize button.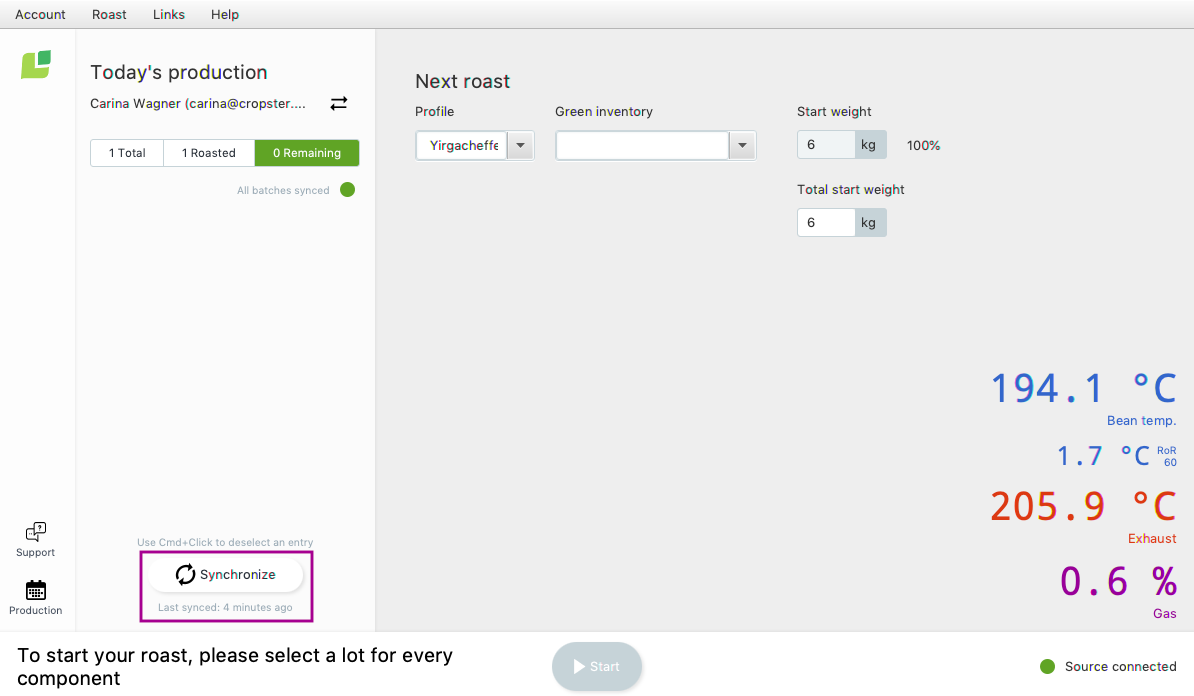 Below the Synchronize button you see when the RI has been synced last.
The Roasting Intelligence will also work offline. As soon as you connect again to the internet, all roasts, green inventory and schedules will be synced automatically.
The RI does not sync
Most often, an error syncing data is caused by a bad connection to the internet.
Check the internet connection and sync again.
Close and restart the RI app.
If the RI still does not sync, export your RI log files via Help > Export log files and send us a message via support.cropster.com with a description of the problem and attach the ri.log.zip file.