To better control your production, mark your roasts with the roast technician in charge.
Note: You need to have administrative privileges to perform the following actions.
Adding Roast technicians
You can add additional roast technicians (i.e. roasters to your Cropster account). They will then appear in your RI's starting screen for selection.
Please note that if you have no roast technicians registered in your account, any roasts performed will default to the username that was used to log in to the Roasting Intelligence (RI).
Log in to the online platform C-sar.

Go to> Roast technicians > + Add.

Enter the name of the new team member and click Add to submit.

Go back to the Roasting Intelligence (RI).

Synchronize the RI to make the new roast technician appear.

When roasting choose the roast technician in charge within the RI.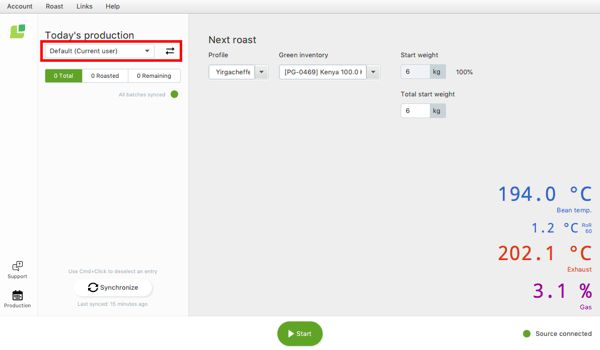 Removing Roast technicians
Go to > Roast technicians.
Click on the garbage can () icon next to the roast technician you want to remove.