The total weights of batches can be compared across different crop years
Table of Contents
How to access
The 'Harvest report' can be accessed from 2 places:
1. From the 'Batch list', on the right side of the screen:

From the 'Reports' tab, select 'Harvest Report'

Filters
The only filter that is set by default is the current crop year. At least 1 crop year must always be selected. You may also choose to filter by Mill.

All filters are multi-select.
Selecting 'Advanced filters' reveals the following options:
Process
Project
Variety
Supplier Type

The 'Supplier Type' filter controls which of the other filters are visible. If you select...
Community - only the Community filter is visible
Farm - the Community and Farm filters are visible
Field - the Community, Farm and Field filters are visible
Picker - the Community, Farm, Field and Picker filters are visible
You should always choose the 'Supplier Type' that matches the one you use receive coffee from when registering batches. You can then also use filter for higher levels of traceability.

Example:
If you receive coffee from Farms, selecting 'Farm' as the 'Supplier Type' allows you to filter both the Farms themselves, and also the Communities those farms belong to.
Summary
The summary values show you the total weight by type for each crop year.
Weight types include:
Received weight
Est. Stored weight
Stored weight
Est. Green weight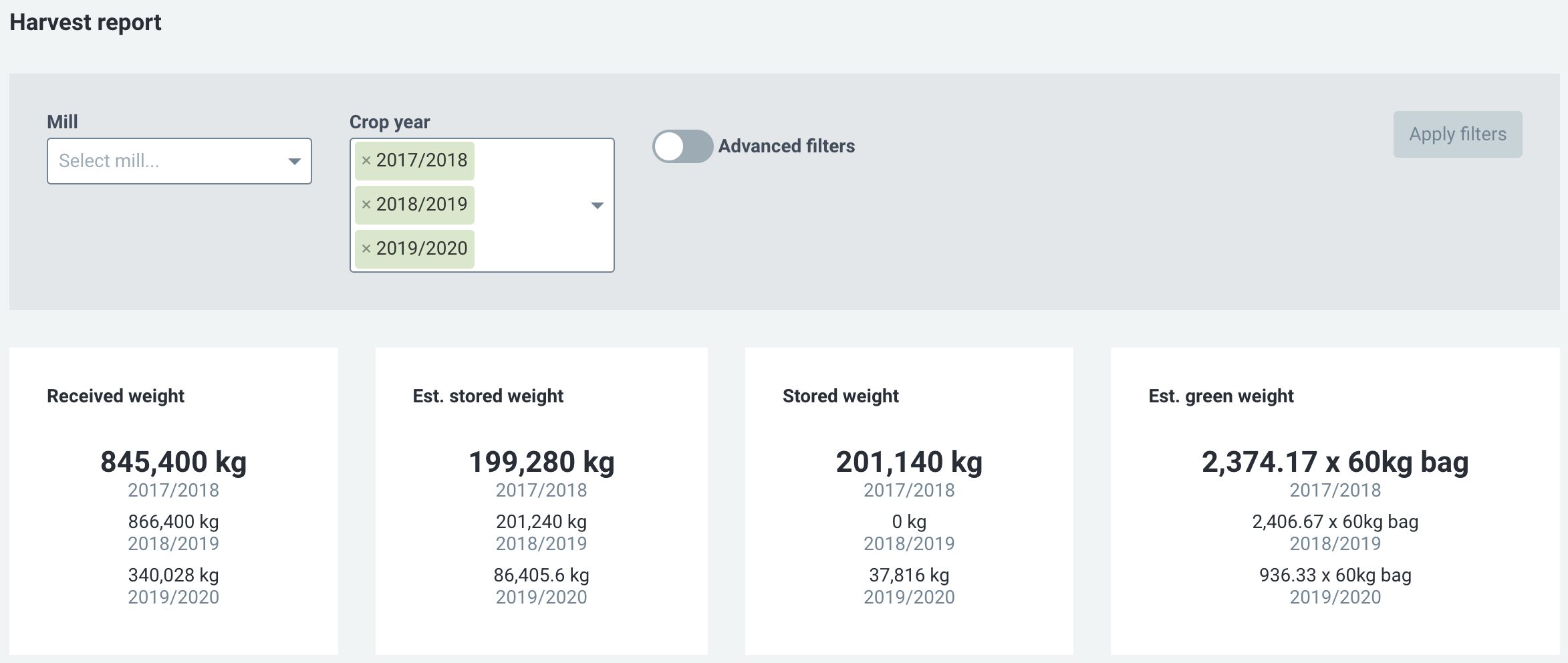 Line Chart
There is 1 line chat, which summarizes the weight per for each week during the Crop Year.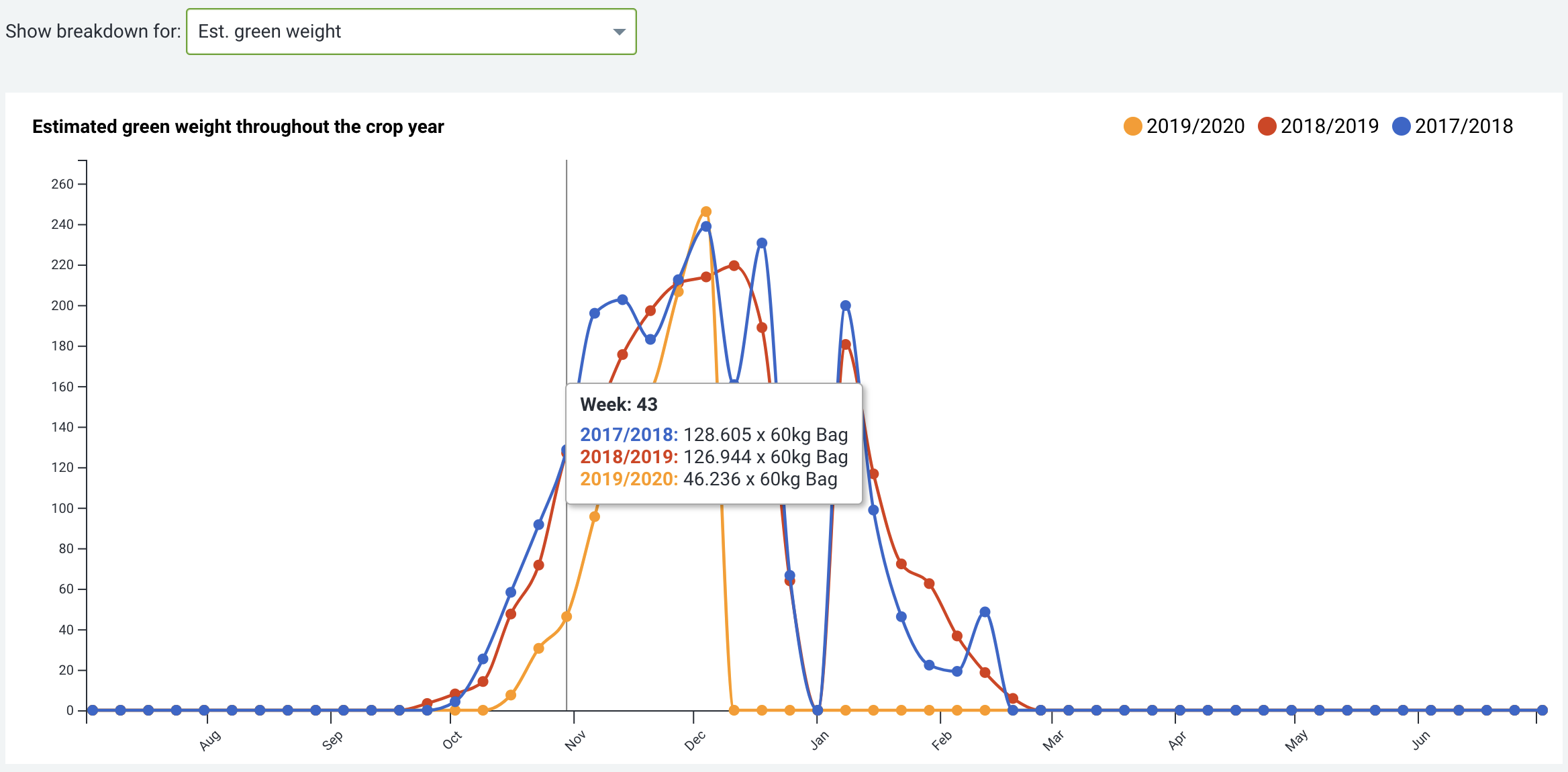 Things to note:
Use the 'Show breakdown for' dropdown menu to select which type of weight you wish to see. Options are:

Received weight
Est. Stored weight
Stored weight
Est. Green weight

Each point represents the summarized weight for that week based on the date the coffee was received.
A tooltip displaying the summarized weights by crop year appears when you hover the mouse over a particular week.
For crop years that straddle 2 calendar years (ie. 2021/2022) the chart centers itself on Jan 1.
For crop years that fall within 1 calendar year (ie. 2022), the chart centers itself on July 1.
Bar Charts
There are 2 bar charts, which summarize the weight per Crop Year based on Process and Project.