The following article discusses how to remove the Phidget driver from MacOS and PC.
Removing the driver on MacOS
In MacOS there is no way to separately remove drivers from an installed application. You will need to remove the files that have been created during setup manually.
To do so, you will need to have Administrative Privileges and the root password.
1. Open the Terminal application. You can use Spotlight (⌘+space) and type terminal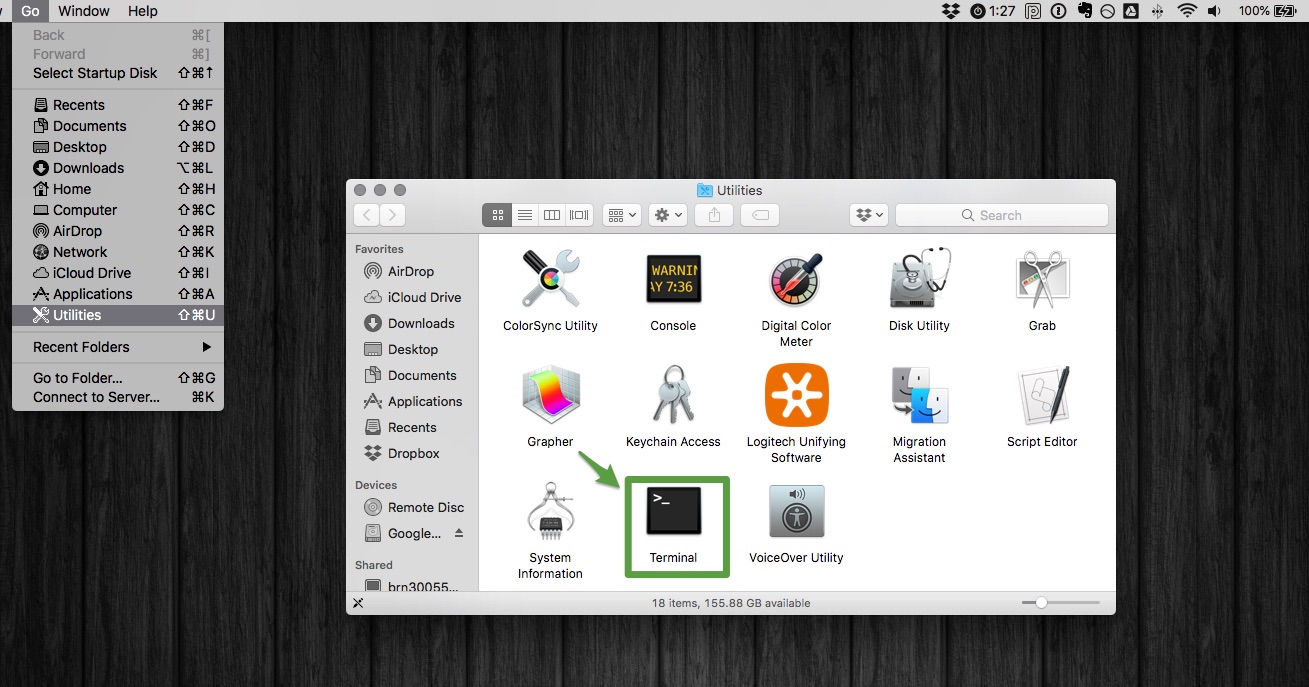 2. Type the following command to get root access

3. Enter the Admin Password of the computer to gain root access

4. As root, type in the commands one by one exactly as listed below. rm stands for "remove" and is an irrevocable action.
Make sure to only remove the files for the Phidget driver. In Terminal and rm command, you can accidentally delete any file on your system and typing the wrong command can harm your system.

5. Close the Terminal application.
The driver is now uninstalled.
Driver removal on a Windows PC
1. Click on the circle search icon on your taskbar and type "Add" then click on the "Add and Remove Programs"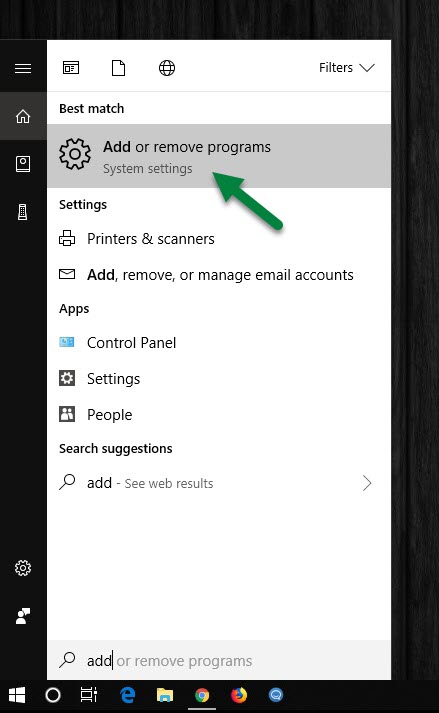 2. In the program list select "Phidget 21 Libraries"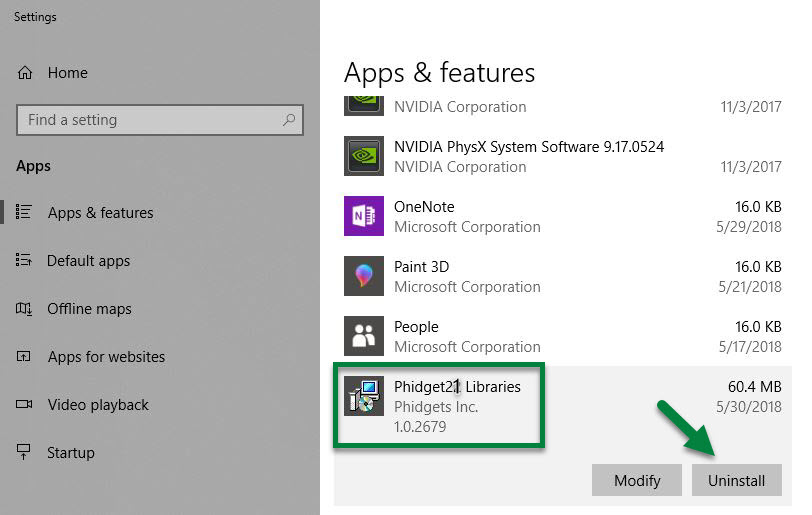 3. Once you click uninstall you will be prompted to go through the uninstall wizard. Follow the steps to remove the phidget driver.