What are equipment stations?
Equipment stations group multiple pieces of equipment often used together to brew (e.g. grinder, espresso machine, scale, etc.). You can assign and update a reference brew per equipment station for the same recipe.
When a recipe is assigned more than one station, the brew parameters (based on the reference) will display directly from the Recipe card under specific equipment station.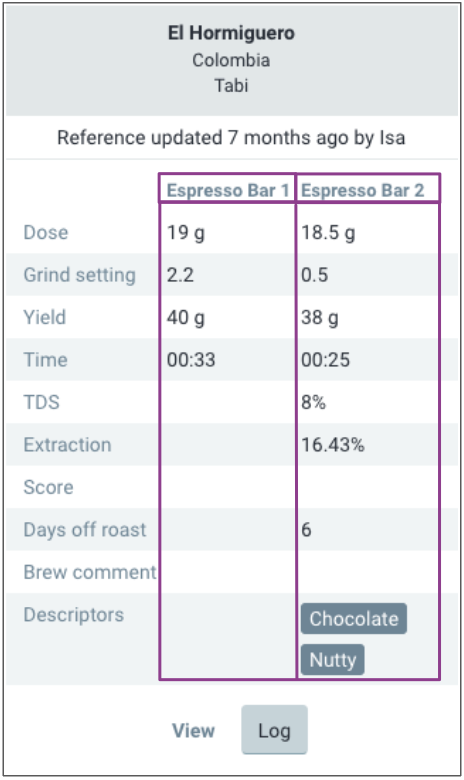 Thank you for being a Cropster customer!
If you have feedback, questions, or concerns, please feel free to reach out by submitting a support ticket directly from support.cropster.com.
More manuals and videos can be found on help.cropster.com