This article outlines how to log brews and set up reference recipes per equipment station.
Setting up equipment stations
To create, and update equipment stations you will need Cafe manager permissions.
Logging brews per station
As soon as you have more than one station per location, you can select which station you are using when manually logging your brews. As a result, the brews will only be linked to the equipment in the selected station.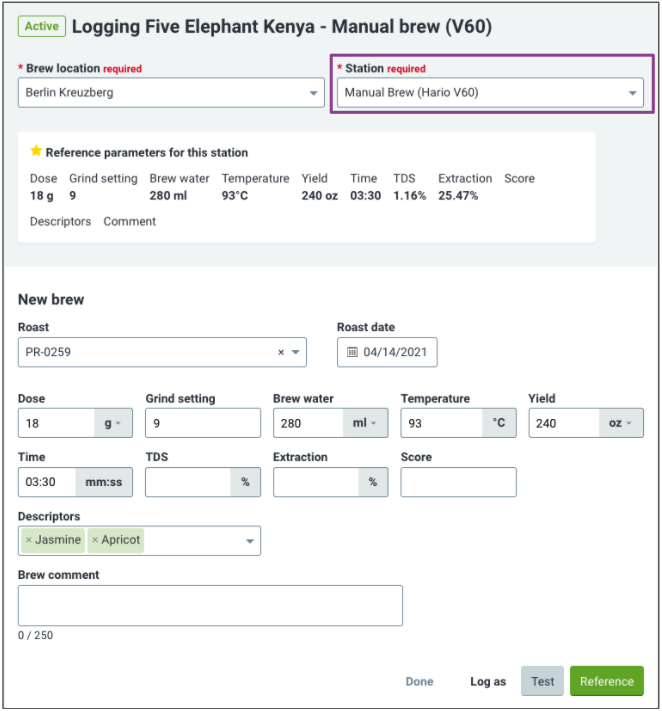 Setting a reference per station
Using stations allows you to set a reference per station, all within the same recipe. For example, you are using the same coffee on two espresso stations in the same location, but the specific equipment and ambient circumstances require a slightly different set of parameters. Both references will be on the recipe card on the Cafe dashboard, for an easy overview.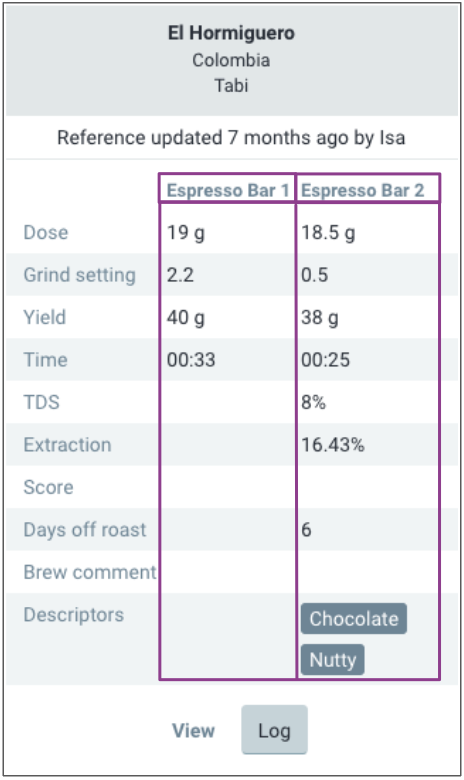 Congratulations! You are now ready to manage equipment stations.
Thank you for being a Cropster customer! If you have feedback, questions, or concerns, please feel free to reach out by submitting a support ticket directly from support.cropster.com.
We design and make alterations to our software based on user feedback, so we look forward to seeing what you have to say!