In this article you will learn how to customize your customer registration after the onboarding to your wholesale web store.
Customizing customer registration
In order to have access to your Wholesale store, your customers will need to register first. Your storefront has pre-configured registration and email formats, but you have the ability to:
Customizing the registration format
From your Dashboard, go to WooCommerce > Settings > Wholesale Leads.
Click on Built-in Fields.

From this page, you will be able to customize the contents of your wholesale storefront's registration form. Some fields are required*, while others are optional. The categories found in this page are:
First name*
Last Name*
Email address*
Username
Password
Company name
Address
Phone
Terms & conditions
* = required field
By checking the Enabled box, you can request a field that is not required. By checking the Required box, you can set an optional field as a required field.
If the Enabled box is unchecked, and the Required box is checked, the field will not be requested unless the Enabled box is checked also.
If you would like to further customize the order of the categories, or you would like to prompt the user to share certain information, you may use:
The placeholder text: allows you to prefill a certain field with a suggested response.
The field order: allows you to customize the order of enabled fields
Note: If the fields for Field order are left blank, the default is set to display required fields first, then optional fields, in the same order as shown in the administrator setup.
If you set a value under Field order, we recommend you set an order to all other enabled categories.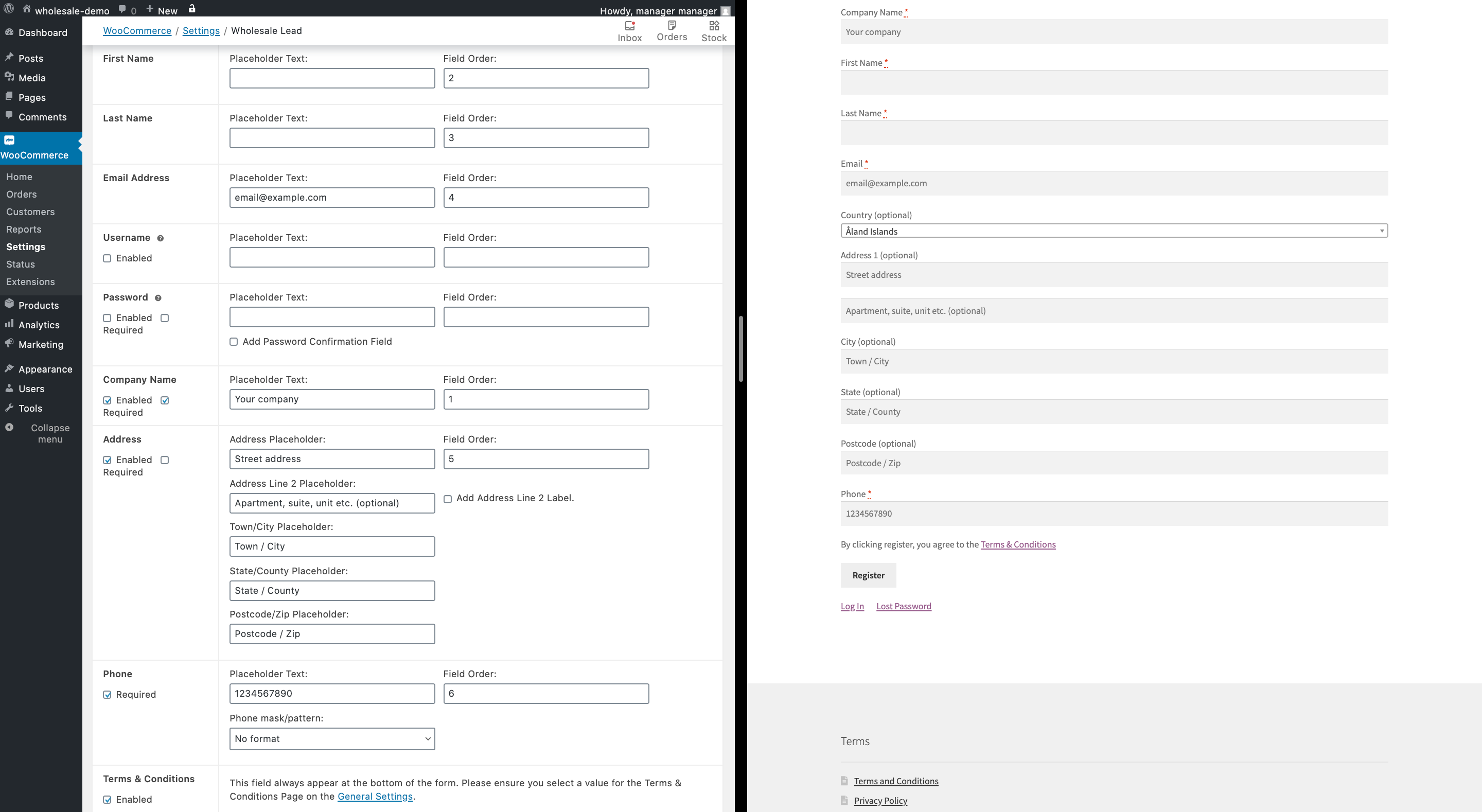 Hint: If you would like to request a custom field for your registration form, please reach out to support.cropster.com.
Customizing email formats
From your Wordpress dashboard, go to WooCommerce > Settings > Wholesale Leads.
Go to Emails.
Here you will gave the opportunity to set up the format for:

New User Admin Notification Email Template**
New User Admin Notification Email Template (auto approved)**
New User Email template*
Approval Email template*
Reject Email template*
* Sent to user
** Sent to shop administrator
For each email setup, you must select the content of your message. Wordpress provides you with a list of template tags which you may input in your message to import the information that is relevant to you about the user.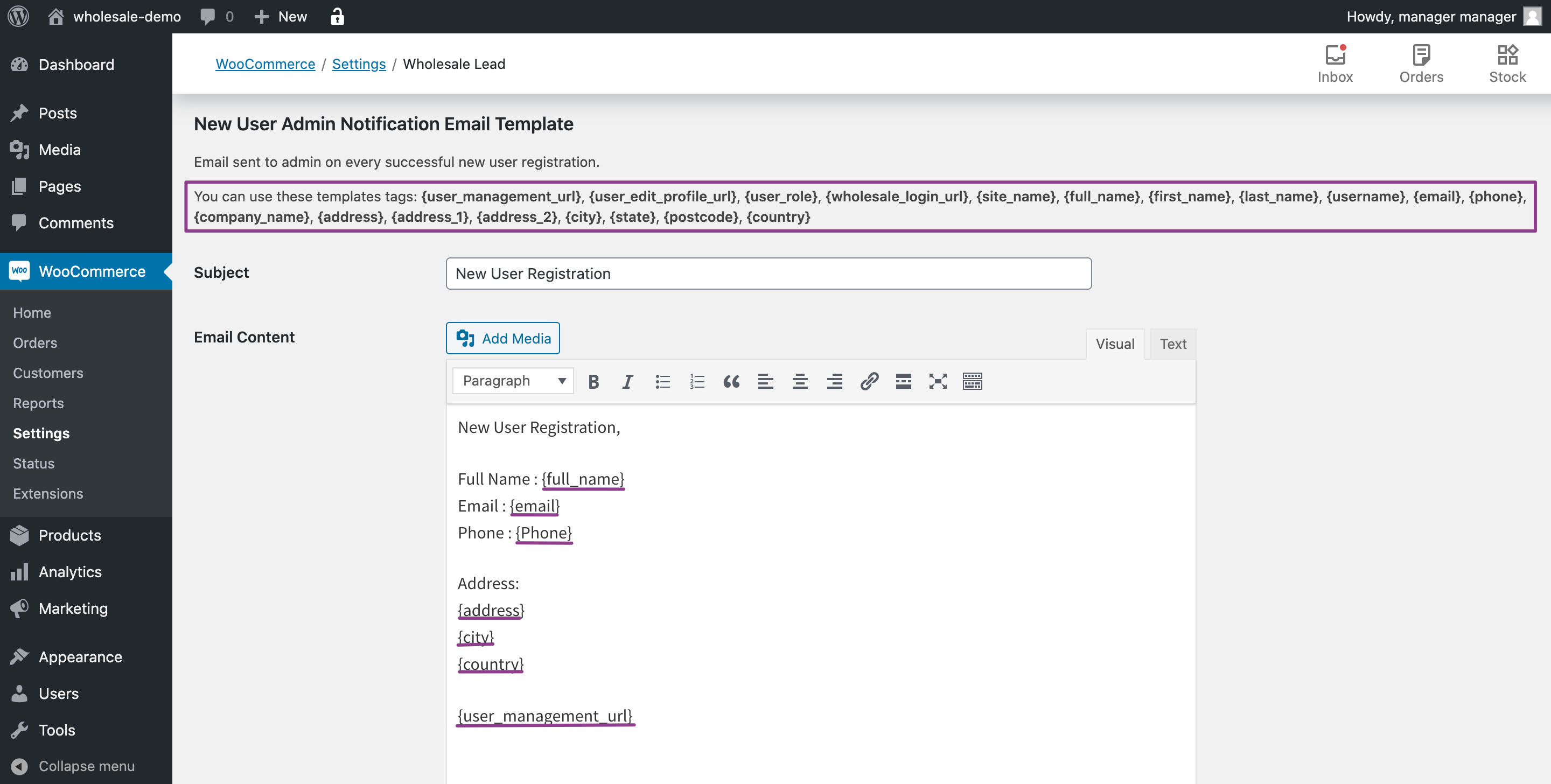 Congratulations! You can now edit your customer registration!
Thanks for being a Cropster customer! If you have feedback, questions, or concerns, please feel free to reach out by submitting a support ticket directly from support.cropster.com.
We design and make alterations to our software based on user feedback, so we look forward to seeing what you have to say!