This manual covers the connection of a Coffed SR-models with USB-port to Cropster's Roasting Intelligence.
Specifications
Requirements
USB cable
Driver for the USB serial converter:

Supported measurements
Bean temperature
Exhaust temperature
Roasting Intelligence (RI) Setup
Installing the Roasting Intelligence (RI) software
Download the Roasting Intelligence from https://download.cropster.com/
The Cropster installer leads you through all the installation steps.
Open the RI by double-clicking the Cropster icon on the desktop.
Enter your username and password.
They are the email address and password you were given to access your Cropster account on c-sar.cropster.com
Check the Remember credentials box if you want to be able to run the RI offline.
Click the Login button.

Establishing a connection to the machine
Go to Account > Preferences > Machine tab.
Select the Roasting machine you would like to connect from the drop down menu (e.g. Coffed SR-25)
Select Generic Modbus over serial port from the drop-down for all measurements.

Click on the gear () icon to open the PID settings.
Copy the settings as shown in the screenshot below:

Serial port:
Windows: choose the COM option that refers to the connection to the roaster.
Mac: choose the /dev/tty.usbserial option that refers to the connection to the roaster.


Click Save to confirm the changes. The RI requires a restart to apply the settings.
If the setup was successful you will be able to see temperature values on the right-hand side of the RI screen, after the restart.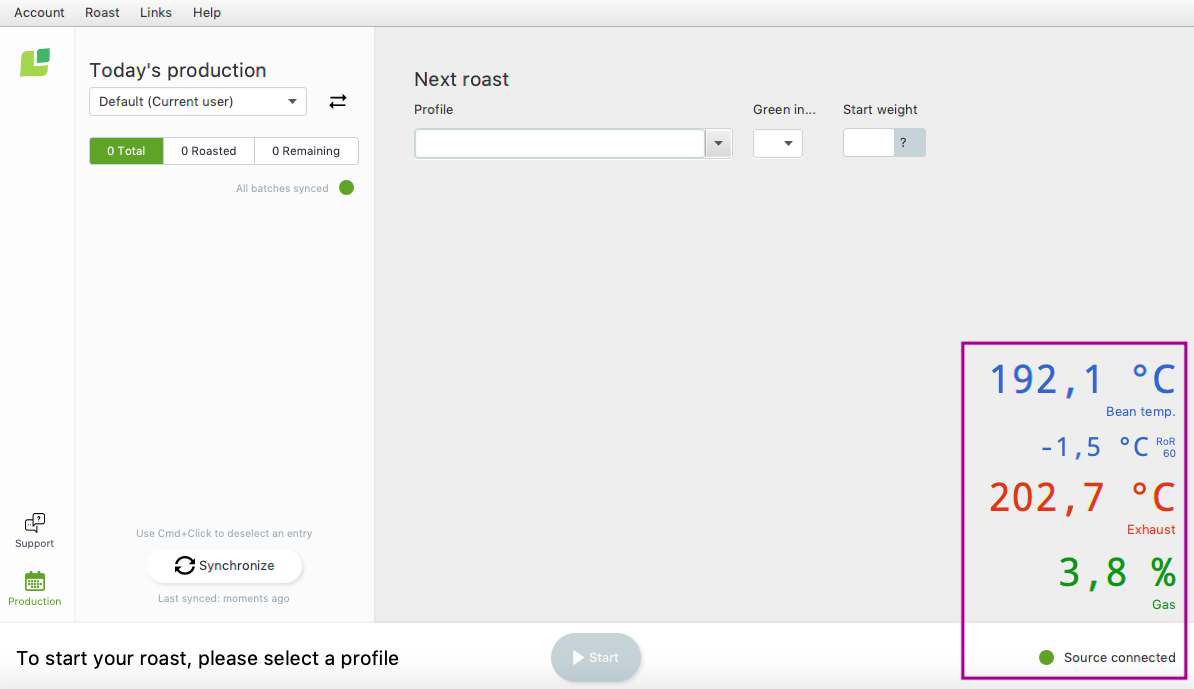 Troubleshooting
If the RI indicates No source connected and/or you cannot see any measurements, please check the following:
Is the roast machine connected to the computer?
Is the driver for the serial converter installed?
Is the correct serial port chosen within the RI-settings?
---

For further assistance, please create a support ticket by clicking the Support button in the left lower corner of the app. A Cropster support rep will get in touch with you.
---
Congratulations! You have successfully set up the Cropster Roasting Intelligence!
Check out our Getting started video and enjoy tracking your first roasts!
More manuals and videos can be found on help.cropster.com.