This manual explains how you can add your coffee roastery or retail location to the GetCoffee directory on shipsbeans.com.
In this manual you will learn
How to add your roastery or cafe to the shipsbeans.com/getcoffee directory
How to add essential details like location, business hours, contact information and more
Adding your roastery or cafe to GetCoffee
To add your coffee business to the global coffee directory GetCoffee follow these simple steps:
Go to your user dashboard on shipsbeans.com
Register with a User Name, Email and Password, or if you already have an account, simply Login.

On your User Dashboard, click on Add Listing and enter the following information:

Company Name
Excerpt: tagline or short description
Description: a more detailed description of your roastery or cafe
Logo: upload a picture of your logo, ideally in square format (eg. 500px x 500px)
Add 3-4 pictures (jpg, max. 1MB, and 400px height) of your shop by using the upload function in the Gallery Section. Reduce the file size if you want a faster page load.ing
Adding details about your roastery or cafe
The more details you add about your business, the more likely people can find you by using available filter options. We recommend to add at least following information:
Categories and tags
Location information
Contact information
Business hours information
Additional information such as links to your webshop, fundraiser campaign, etc.
Adding categories and tags
Categories and tags serve as filter options for customers.
In the Category Section, select all that apply to your current situation (you can always edit it later):
Delivery: you are offering delivery service (eg. through a webshop)
In-store: your location is currently open for in-store service
Take-away: your location is currently open for take-away service
Fundraiser: you are running one or more fundraiser campaigns (eg. gofundme, virtual tip jars, etc.)


In the Tag Section, select more details about your offering, your shop and products.
For example, if you are a roastery that has a built in cafe and you also offer cakes, you should select roastery, cafe, cakes. The shipsbeans.com tag is reserved for those that are running a shipsbeans.com webshop. You can also add new tags if something is missing.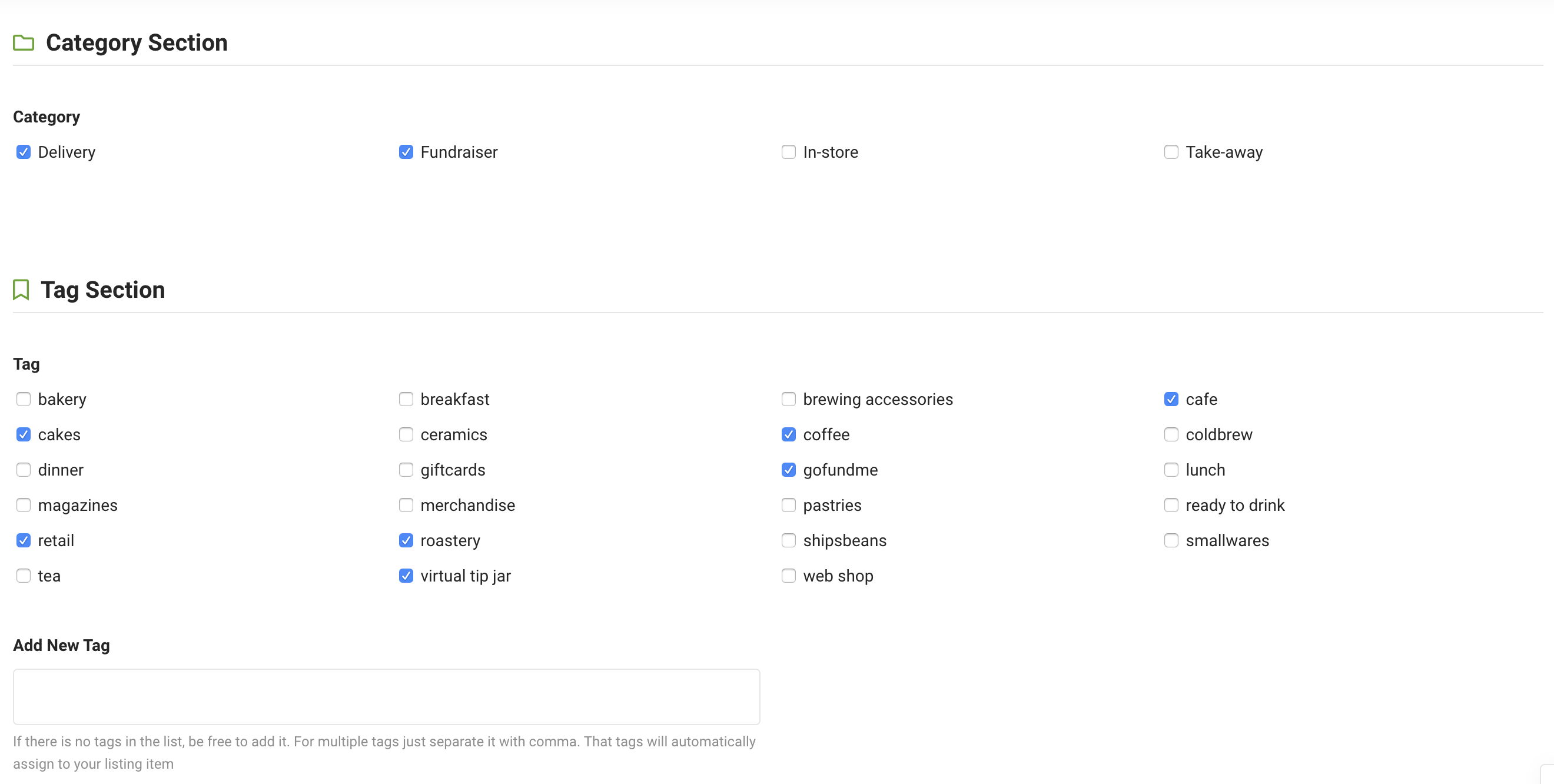 Adding location information
Adding location information in the location section is essential. It ensures that your business appears on the map and that you can be found by your local customers.
City: most larger cities are pre-selectable in the dropdown
Add new city: if your city did not pop up in the selectables.
Full address
To increase precision, you may add the GPS location using the Latitude and Longitude fields.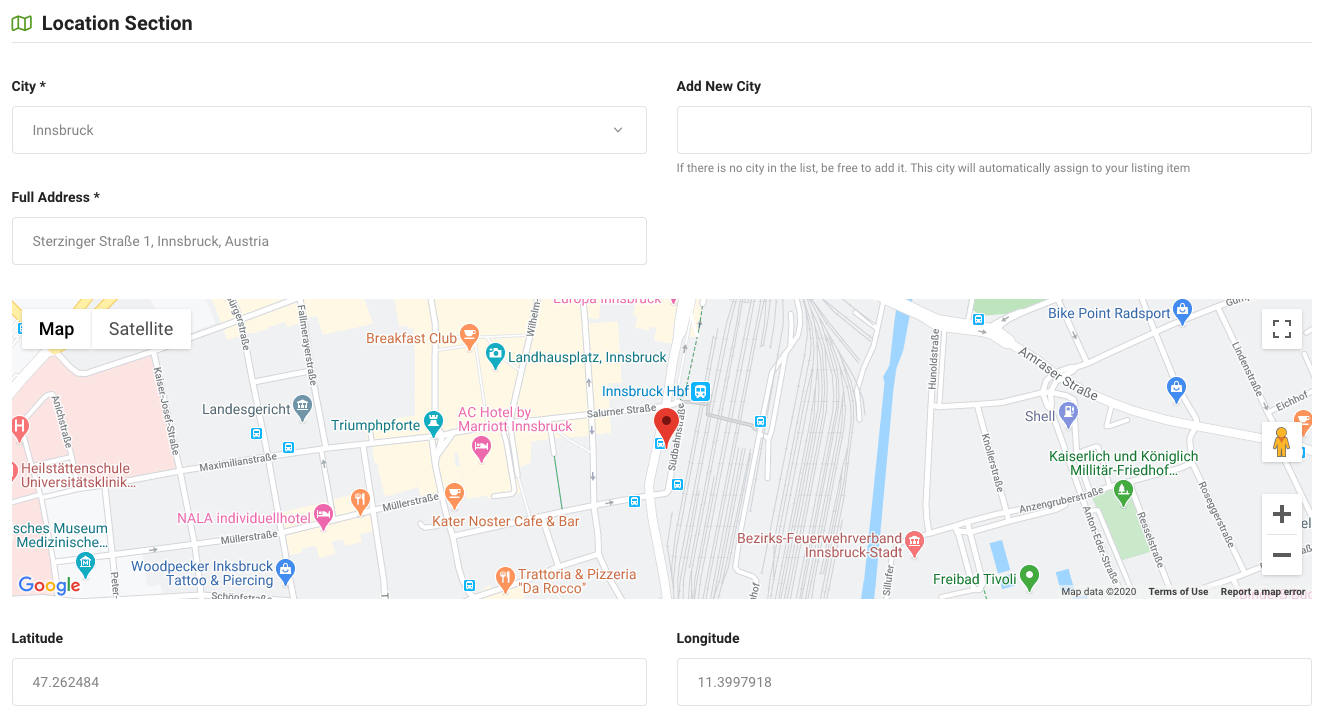 Adding contact and social information
Adding Contact Information makes sure customers can reach you with their questions. We recommend to add at least email and phone number. Web presence and social media URLs help you increase visibility.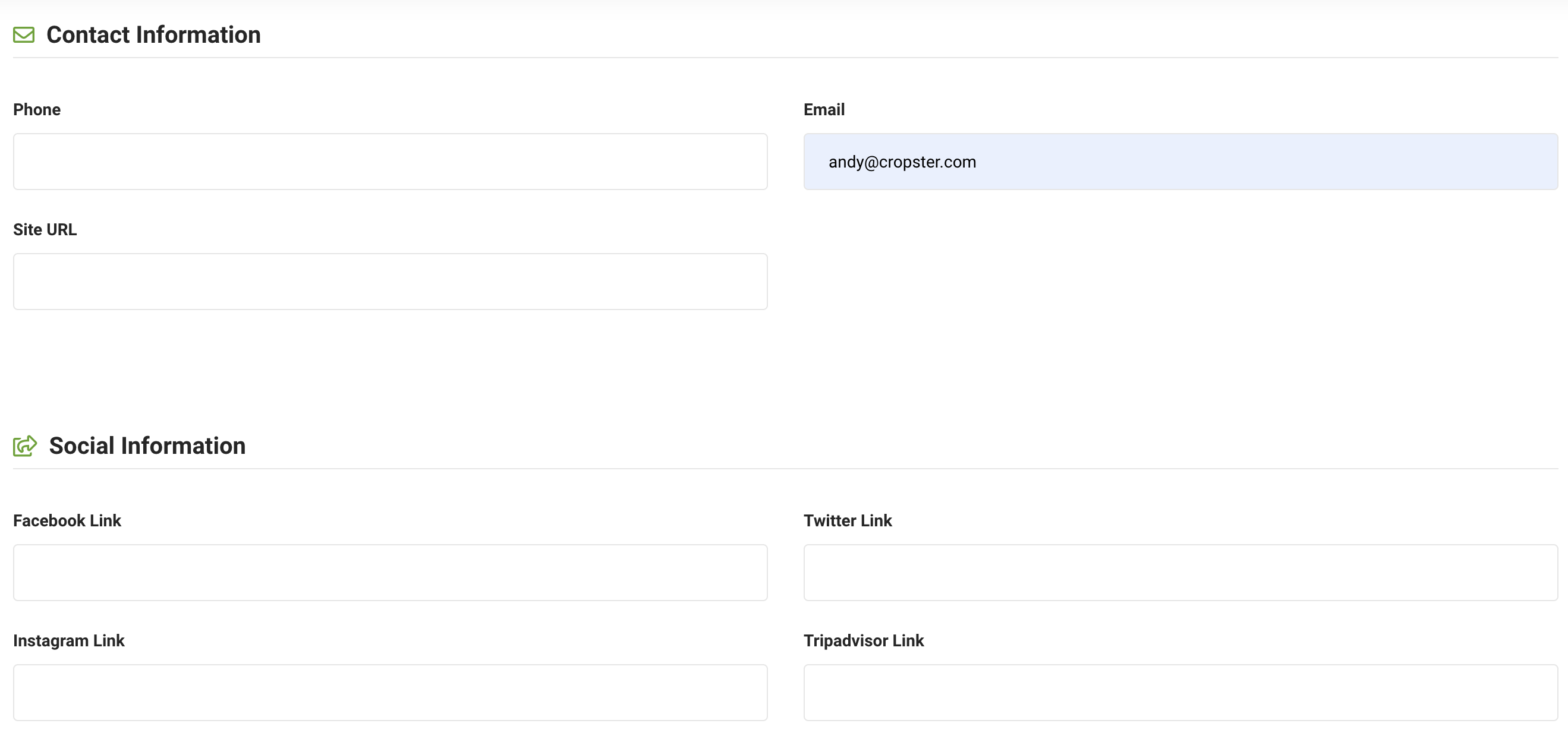 Adding business hours
Adding business hours is essential for retail locations –especially during the pandemic– to let your customers know when they can reach you and get your coffee, products and services.
Pick your Time Zone. Search for a major city in your time zone to set it.
Set your business hours and closing days:

Click Add new item
Pick a Day, adjust the Open Time and End Time, or
Set Closed to Yes if you are closed that day, or
Set 24 Hours to Yes if you are open 24 hours that day
Repeat for all days of the week
Adding links to your webshop, fundraisers, and more
Adding additional information links is useful to create direct links to your webshop, your fundraiser campaign, or any other important information.
Click Add new item
Add a Label, such as eg. shipsbeans shop or gofundme
Add a link display text under Value, eg. Click here
Add the url link under Value Link, eg. preview.shipsbeans.com
Review and hit the Create listing

button.
Now add another location, and let your customers know!
We recommend you create a listing for each roastery and retail location your own, and to keep them updated with the right level of service and business hours as measures change.
You can always come back to the dashboard to edit your listings, by clicking My Listings.
Congratulations, you have successfully registered your business on the shipsbeans.com/getcoffee directory.